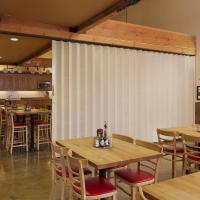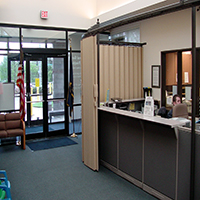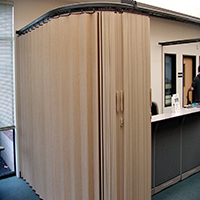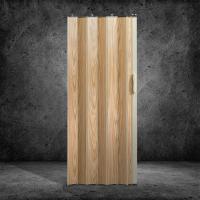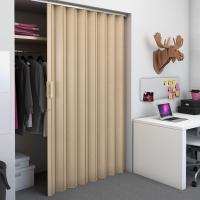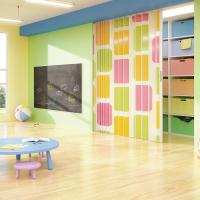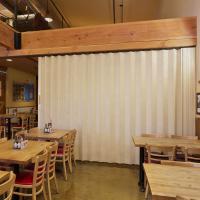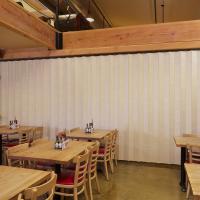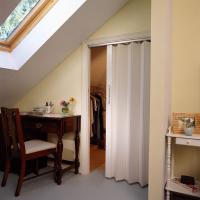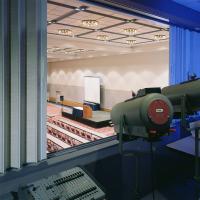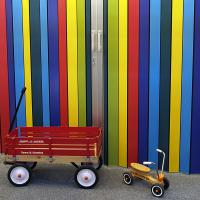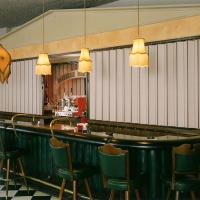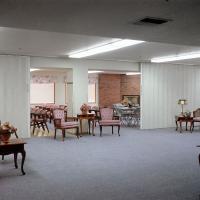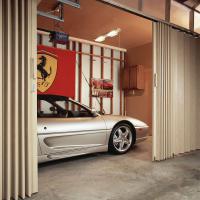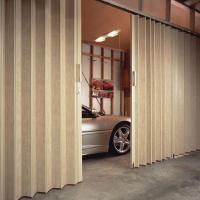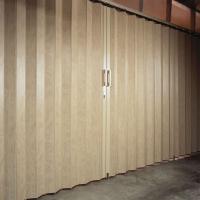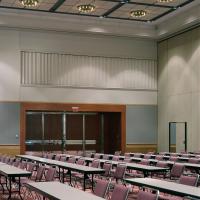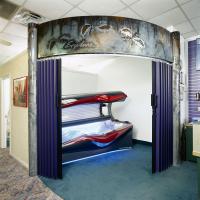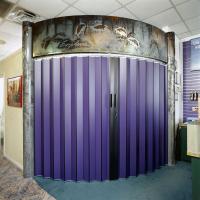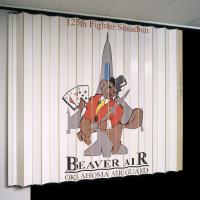 Description

Free Shipping in the Continental United States

All over weight or large accordion doors are shipped via common carrier and are TAILGATE DELIVERY. This means that that the trucker will arrive in a large over the road truck and bring the crate to the tail end of his truck,it is your responsibility to remove the item from his truck.

Lead Time

All item(s) are custom made to order, it takes 24-48 hours for order processing, manufacturing time is 10 working days (2 weeks including weekends), please allow 7-10 days for item(s) to arrive once shipped, we will advise tracking numbers as soon as the item(s) leave the manufacturing facility. THIS RESULTS IN APPROXIMATLEY 3 1/2 TO 4 WEEKS TILL YOU RECEIVE YOUR ORDER. If items are custom stained or painted extended lead times are required, usually an additional 2 weeks after approval of submitted samples.

Product Description

No other accordion door on the market matches the flexibility of Woodfold's Series 240 doors, and no other is specified more often. Whether added to residential, commercial, institutional or industrial settings, this Series delivers the high-use durability needed to successfully reconfigure space in homes, offices, schools, restaurants - all in stunning style. As you'd expect, options abound: curvable tracks, locks, latches, multiple meeting posts, plus finishes ranging from natural hardwoods, Vinyl-Lam, custom paint or stains, even applied murals. Durability, however, is not optional. Series 240 features Woodfold's exclusive steel hardware system that assure flawless performance. For good.

Product Specifications

Panels: 4-1/4" wide by 1/4" thick; available in Vinyl-Lam and hardwood veneer faces front and back
Panel Connectors: Flexible vinyl, color-coordinated to panel selection
Track: 1-1/8"x 1" aluminum, dark bronze or clear finish; curvable option available
Wheels: Nylon wheel on steel axle with ball bearings supplied as standard
Lead Post: 3/4" x 2-3/4" aluminum, color coded to panel connector
Jamb Molding: 1" wide x 3/8" deep aluminum
Latch: Deadlatch with thumbturn on both sides; keylocks or magnetic catch options available
Handle: Molded PVC with finger recess
Width: Custom crafted to any width
Height: Vinyl-Lam up to 12'1; hardwoods up to 10'1"
Stacking Space: 1-1/4" per foot, plus 2-3/4" for lead post

* Woodfold's Series 140, 220, 240, 440 and 540 have been tested for ADA compliance for opening load force per ADA/BOMA SEC 4.1311. Tests were conducted by MEI Charlton, Inc., Portland, OR. Certain ADA applications may call for specific handle location placement which should be specified when door is ordered.

Vinyl Laminate Finishes

Our solid color, multi-textured vinyls are selected to complement the most popular current interior colorations. Woodfold's Vinyl-Lam finishes are laminated to an engineered core for excellent dimensional stability.

NOTE: Colors may not look exactly as displayed in your browser.

How to measure and order your door:

Width of Door - Measure the width at the bottom, halfway up and at the top of the door and use the widest dimension you have. NOTE: IF THE WIDEST DIMENSION IS AT THE BOTTOM OR CENTER YOU MAY HAVE TO TRIM THE SUSPENSION TRACK TO FIT YOUR OPENING AT THE TOP OF THE DOOR AS TRACK LENGTHS ARE MADE TO THE ORDERING WIDTH. This can be done with a hacksaw.

Height of Door - Measure from the top of the finished floor to the point where you are going to attach the track. Measure at 3 different points across the width of the opening and use the tightest dimension you have.

Note - If this dimension differs more than 1/2" across the opening call to discuss how to arrive at an acceptable dimension.

Downloads
Customer Reviews

I ordered the Woodfold Series 240v vinyl laminate in white with curvable I-beam. It looks beautiful in my NYC Pilates studio! Clean, bright, simple..perfect for what was needed for the space, especially the curvable I-beam. Also very helpful customer service, thanks to Warren! I highly recommend this product and company.

1000% Satisfied! Better quality than expected! Warren was an AMAZING help!

Share your thoughts with other customers.
Request a Quote