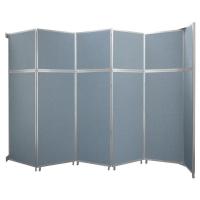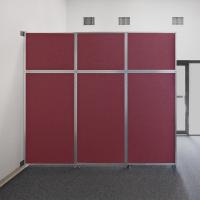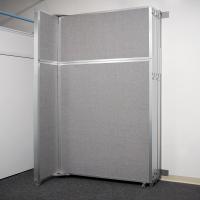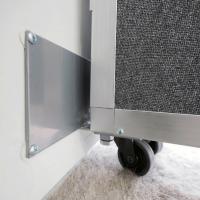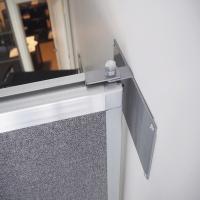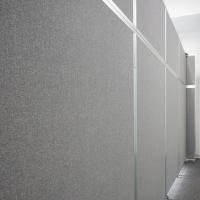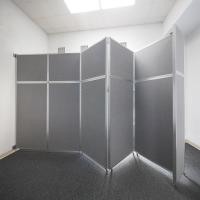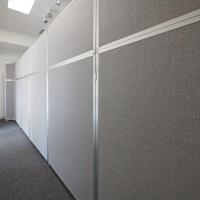 Versare Operable Folding Wall Room Divider
Minimum 3-4 Week Factory Shipping Time
Description

CUSTOM WIDTHS AND HEIGHTS ARE NOT AVAILABLE

Our Operable Wall is a modern marvel of engineering and can cover massive spaces. This wall-mounted, floor-based, sliding partition is available in 3 heights The Operable Wall is a low-cost alternative to expensive track-mounted accordion door systems, or perfect for areas that can't accept a track system.

This extra large room divider is available in lengths up to 15'7" (see the pricing dropdown above), and by mounting two units upon two opposing walls, this system can divide spaces up to 31'. Despite its massive size, the Operable Wall is easy to open and close with the attached handle. A unique, flexible hinge system provides slight vertical movement for each panel, allowing the divider to traverse uneven flooring with ease. Our durable rolling casters provide 2.5" ground clearance.

The Operable Wall's thick, 2" acoustical panels are perfect for dampening sound, while the clear anodized aluminum frame offers maximum durability with a sleek, modern look. The panels can be covered in over 20 shades of sound-dampening, pushpin-accepting acoustical fabrics.
Request a Quote